Matthew Lax is an artist, filmmaker and writer who happens to be a quadruplet. Lax's films, animations, installations and writing explore the malleability of behavior, language and technology, with an emphasis on queerness, disability, labor and group dynamics.
Film and video installations have screened and been exhibited nationally and internationally with the Viennale (Austria), IHME Contemporary (Helsinki), MIX New York and MIX Brasil (São Paulo), Los Angeles Municipal Art Gallery (LAMAG),
Los Angeles Contemporary Archive (LACA)
, Everson Museum of Art (Syracuse, NY), REDCAT, Film Forum, Echo Park Film Center, The Drawing Center (New York), CROSSROADS (San Francisco), and Rencontres Internationales (Paris/Berlin).
Curatorial projects include those held at Anthology Film Archives (NY) and
Human Resources LA.
Writing has appeared in print and online publications including
MARCH Journal
,
Los Angeles Review of Books
(LARB),
ArtPractical
, and
Contemporary Art Review Los Angeles
(CARLA), as well catalogue contributions with the
Lawndale Art Center
(Houston, TX).
︎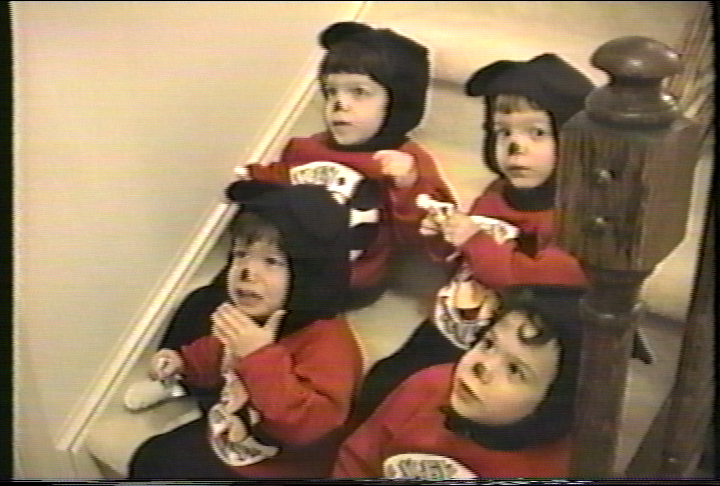 Four Mickeys
, 2019